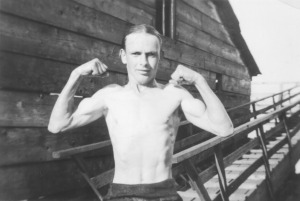 There was more mention of the museum relating to the Heritage Week Display honouring sports and athletes of the past. Lynne Melcombe wrote in their TriCities Examiner section as part of their "Vanouver's Winter Games 2010" section about it:
Port Moody Station Museum has come up with an interesting way to honour the 2010 Winter Olympics and local heritage at the same time. From February 10 to 28, they will be hosting a display of sports and recreation from days past at the Port Moody City Hall Galleria and the Museum.
You can read the rest of the article on their site:
Port Moody Station Museum honours sports and athletics of the past
The exhibit and the museum are getting a lot of coverage with the Olympics in town.