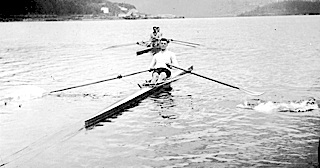 Do you have any Sporting or Recreation Artefacts or Memorabilia?
Are you a sports enthusiast or collector? Were you the athlete of the year in a past life? If so, the Port Moody Heritage Society would like you to bring in your vintage sports and recreation items for use in a temporary display this February and March.
In celebration of Heritage Week, the Port Moody Heritage Society and Port Moody Heritage Commission are putting together a display of sports and recreation memorabilia. The display will be shown at the Port Moody City Galleria and at the Port Moody Station Museum. All artifacts should be from the 1950s era or earlier and in good condition. Artifacts will be returned to the owner at the end of the display
If you have sports and recreation artifacts you can loan to the museum for the Heritage Week Community Displays, please contact Rebecca at 604.939.1648 or pmmuseum@telus.net and help with the success of the community display!