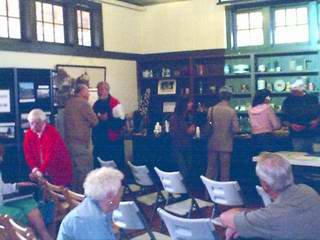 June 8 (Sunday)
12:30 pm – BBQ hotdogs
1:15 pm – AGM
All members are encouraged to attend.
Included in regular business will be a motion to change Bylaws regarding terms of office for officers and directors.
Once again the Port Moody Heritage Society is looking for board members with an interest in preserving Port Moody's heritage. this June 8th at the Annual General Meeting, the Society will elect a volunteer board of directors, which will oversee and provide direction for the museum. Join us for light refreshments, snacks, meet our current Board of Directors and learn more on how you can become involved in your heritage!
Membership: $5
Corporate: $25
Life: $500
Donations to the museum are always gratefully accepted. Tax receipts are provided for donations over $25 or by request.
Consider giving a Gift Membership
For more information contact Maud Sanford at 604.939.1648 or email pmmuseum@telus.net.