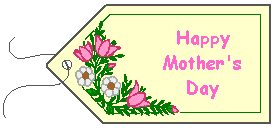 MOTHERS DAY TEA ON A 1921 RAILCAR
Port Moody, BC. – May 11, 2008 –

The Port Moody Station Museum will once again be hosting their Annual Mothers Day Tea. Always a successful and delightful afternoon, we invite all mothers to visit us and enjoy a cup of tea and bakery treats aboard our Vintage 1921 Venosta Railcar.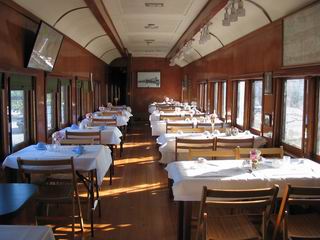 Moms have been celebrated throughout time of course, and in recorded events in Egyptian, Greek and Roman times. The origins of a specific Mother's Day go all the way back to the 16th century and the practice of visiting one's "mother church" once a year. It was not until 1914 that North America recognized the first national Mother's Day to honour mothers whose sons had died in war. In some areas it is traditional to wait until Mothers Day to plant tomatoes.
"With this in mind," Jim Millar, Manager/Curator says, "We will be presenting a young tomato plant to the first thirty or so moms who enjoy tea on the train." Jim continues, "Mothers Day here at the Museum is a very special occasion and we see many of the same families year after year. Its warm, relaxing and a great experience for the whole family."
With fresh spring flowers and light entertainment, this Mothers Day will be a special one. Have tea and visit the new displays at the Port Moody Station Museum, all for only $5.00 per person.
The Port Moody Station Museum is located at 3734 Murray Street in Port Moody next to Rocky Point Park. The Museum is owned and operated by the non-profit Port Moody Heritage Society and as part of their mandate is to promote increased awareness and knowledge of Port Moody's rich heritage and history.
For more

information on this or upcoming events, please call
604.939.1648.