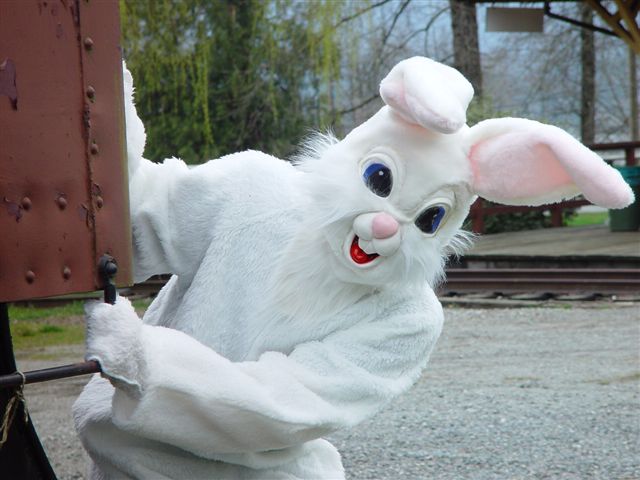 Easter Egg-stravaganza at the Port Moody Station Museum
Port Moody, BC, March 23, 2008 – The 7th Annual Easter Egg Hunt at the Port Moody Station Museum once again invites the young and young-at-heart to search for the illusive Easter Egg. Voted one of the top ten Easter activities in the Lower Mainland, the hunt always bring smiles to hundreds of chocolate lovers.
"This year we are pleased to have the

Boathouse Restaurant at Rocky Point

join us in this popular community event," says Jim Millar, manager/curator. "They will be taking pictures of our guests with the Easter Bunny and giving them out as keepsakes." The Easter celebrations also include face painting, Easter hat making, crafts area, entertainment, lunch concession stand and of course the Easter Bunny himself.
Pajo's Fish and Chips at Rocky Point Park,

who have supported the efforts of the Museum in the past years, will be providing free french fries to children visiting Pajo's wearing the Easter hat they made at the Museum.
Jim continues, "It really is a good feeling to have local businesses not only support the efforts of the Museum, but really want to participate in events which bring families and the community together." The "Egg Hunters" search the museum grounds to find "eggs" which are redeemed for treats. "It is a hunt not a race," Jim adds.
The Egg Hunt is held on Easter Sunday,
March 23, Noon – 2pm – rain or shine.
(bring boots and umbrellas).

Suggested $2.00 donation per person

.
Museum Administrative Assistant