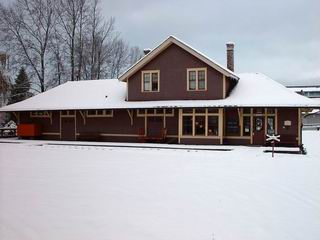 Join the Port Moody Heritage Society!
The New Year is approaching swiftly and Heritage Society Memberships make a nice gift. Buy gift memberships for the coming year! Memberships are now more affordable than ever! Support the Museum and buy one for yourself! Buy one for each member of the family!

Become a part of the society that runs the Port Moody Station Museum. The Port Moody Heritage Society welcomes new members to become a part of it. Your membership helps support the operation of the museum and other projects of the society. You also can have a say at the Annual General Meeting in the Spring of each year and the election of the Board of Directors and Executive. Membership numbers influence grant money coming into the museum as well which provide a large part of our budget for maintaining and displaying the collection. Memberships start at $5 Canadian for family or individuals.
Family: $5

Corporate: $25

Life $500
Donations to the museum are always gratefully accepted. Tax receipts are provided for donations over $25 or by request.
Consider giving a Gift Membership