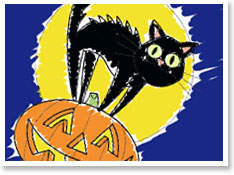 VISIT THE SPIRITS AT THE PORT MOODY STATION "BOOO-SEUM"
All Aboard!! At the "Booo-seums" 4th Annual Haunted Halloween! Our 1921 Railcar the Venosta will hide the past spirits of Port Moody with Horrifing Harriet telling scary true stories! Inside the "Booo-seum" the little trick or treaters will enjoy the KREEPY KRAFT KORNER where Terror-rific Halloween Masks and Petrified Puppets will be created. Take a tour of the "Boos-seum" and see if you can find its skeletons and ghosts. Every visitor gets a Halloween Treat …..IF they can find the "Crate of Doom." Complimentary Hot Chocolate and Cookies upon arrival!
Jim Millar, Curator and Manager of the Museum invites the community to visit. "The Museum has been known to be home to a couple friendly spirits. Its one reason Halloween is a special time here. Our Halloween weekend is always well attended and everyone leaves a little SPOOKED!"
The Hallo-Weekend begins Saturday, Oct. 27 & Sunday, Oct. 28 from 1:00pm – 3:00pm. This event is recommended for school age children. Admission is $2.00 per person with all proceeds to the Port Moody Station Museum.
The Port Moody Station Museum, located at 2734 Murray Street in Port Moody next to Rocky Point Park, is owned and operated by the non-profit Port Moody Heritage Society, and is part of their effort to promote increased awareness and knowledge of Port Moody's heritage and history. The Museum is open Wednesday thru Sunday – Noon to 4pm, Monday and Tuesday, by appointment. For more information contact Maud Sanford at 604.939.1648 or email pmmuseum@telus.net.