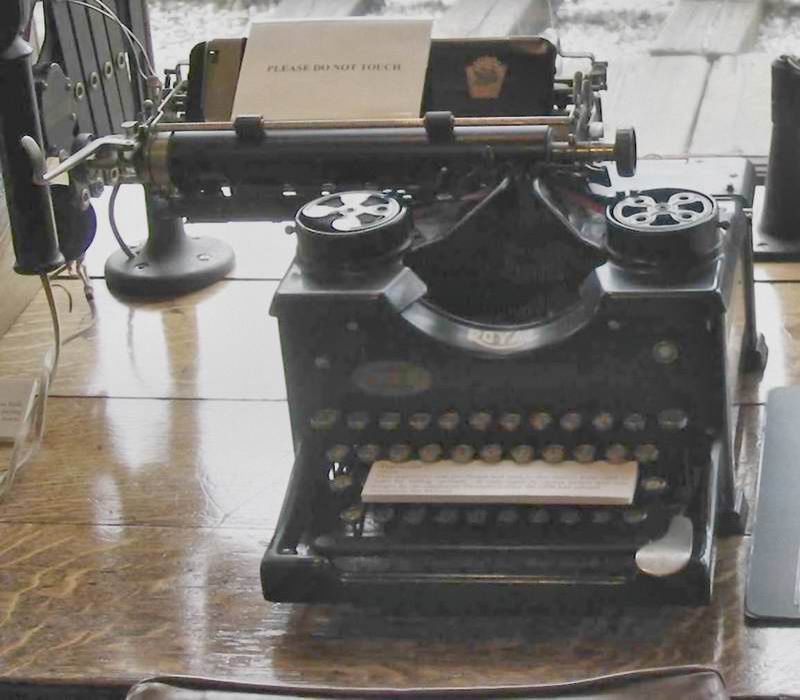 One of the two typewriters on display in the Telegraph Office at the Museum. This one is a Royal – one of the three leading brands which dominated the market of the early 20thcentury along with Underwood and Remington. I believe the typewriter in the image to be a "Royal 10".
Some typewriters used for telegraph work only typed in capital letters as telegraphy was only done in capital letters to reduce the number of characters or symbols necessary. This is something reflected later in Telex services and early computers and computer printers.
Unlike the typewriters that many are growing up with today, for much of the 20th century typewriter were manual and did not require electricity.
~ dwpenner sept. 20, 2007