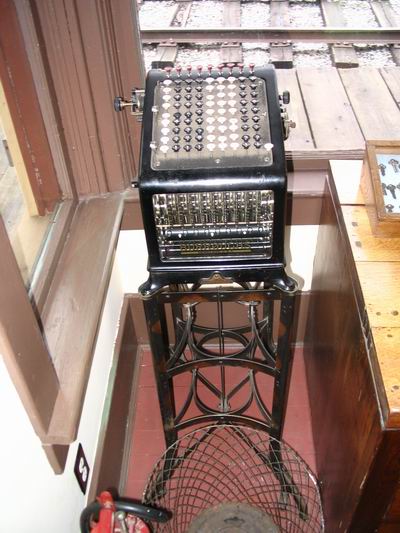 A Burroughs Adding Machine in the Telegraph Office of the Station.

Long before the day of Office Computers and Digital Adding Machines there were mechanical adding machines using cogs, wheels, levers, and gears.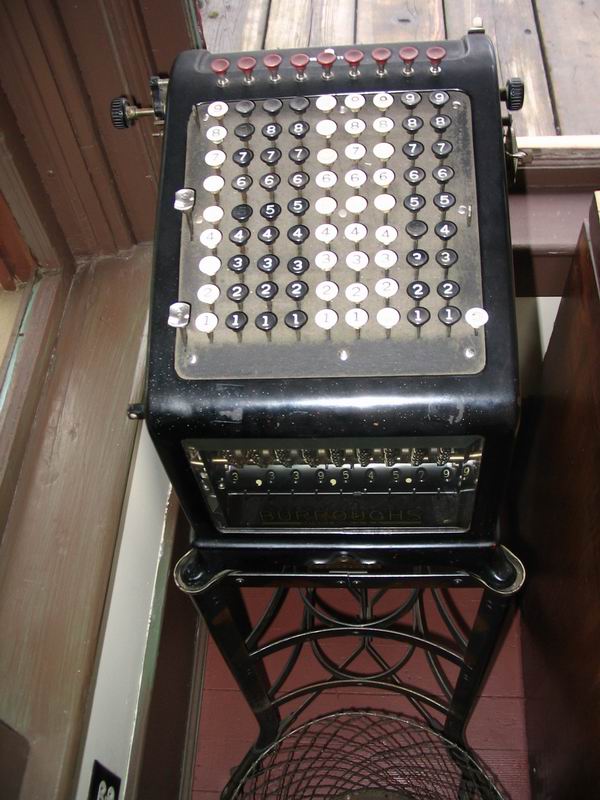 This is an early adding machine which could add up columns of numbers keeping a list of the numbers and the totals. The Burroughs Adding Machine also could come equipped with a direct subtraction device. The Burroughs Adding Machine was known as a "blind" printer because the printer was on the back of the machine and not visible to the operator who would have to "lift a carriage on the rear of the machine to see what was printed." The operator could read a running total on a register behind the glass front of the machine.
The operator of a Burroughs entered the number on the keyboard and then pulled and released a lever on the side of the machine, causing the entry to print and to be added to the running total. In order to print the total, the operator depressed the "Total" key and pulled and released the same lever. – Early Office Museum*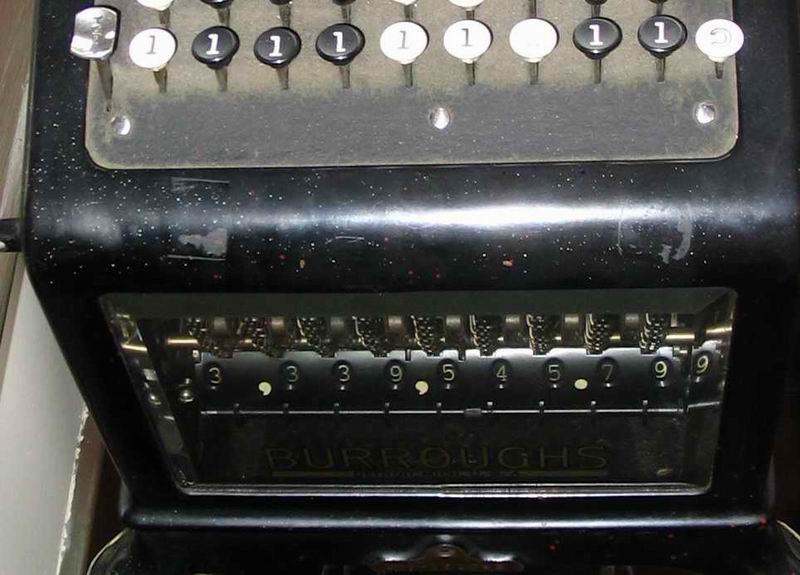 This Burroughs Adding Machine along with the typing float, typewriter, and telegraph were staples of the telegraph office. There were also calculators which could do multiplication and division, however they didn't create printed lists.
~ dwpenner sept 8, 2007
______________
*Early Office Museum
Early Adding and Calculating Machines
Antique Adding and Calculating Machines
http://www.officemuseum.com/calculating_machines.htm