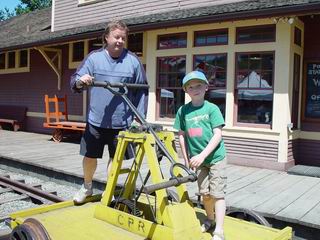 Father's Day!
Sunday, June 17th, 10am – 4 pm
Father's Day Grand Re-Opening of The Port Moody Stations New Large Exhibition Room.
Join us for Lemonade and Dad's Cookies and visit the new exhibits and displays. Our heritage garden is in full bloom and is a wonderful place to sit and relax.