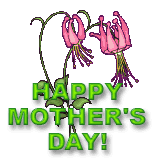 Mother's Day is Coming – Volunteers Needed for Tea Car
Mothers Day is fast approaching and we need volunteers to help host this event. Our Mothers Day Tea on the Train is one of our most popular events and we have guests attending year after year.
We need help in set up on the Saturday (May 12) and then tea and treats on May 13 – Mothers Day anytime from Noon – 4:30pm.
Mothers Day Tea & Treats – 1pm – 4pm
Please let me know if you are able to assist us. I can be contacted through the numbers below.
Maud Sanford
Museum Administrative Assistant
Port Moody Station Museum
Tel (604) 939-1648
Website: http://vcn.bc.ca/pmmuseum
Museum Blog: http://portmoodystationmuseum.blogspot.com