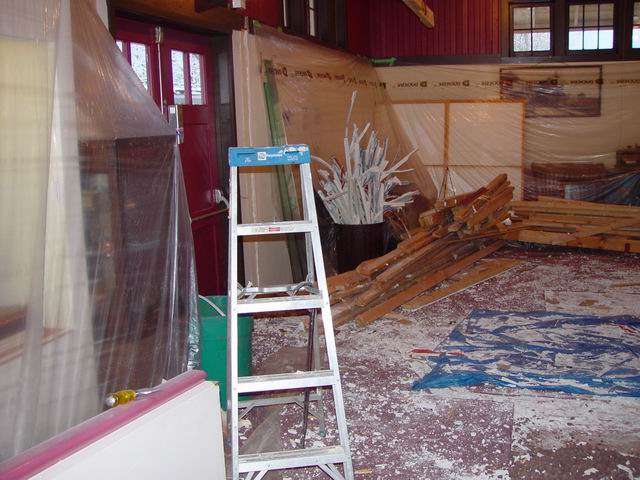 Just a shot of some of the renovation work going on in the freight shed. Soon it will be time for painting and we hope to have volunteers for the work night on the 24th as mentioned here earlier.
The face lift will give some flexibility in our displays allowing us to change what is being shown as well as giving an area for giving presentations, shows and classes in the freight shed.
New display cases and some permanent displays are in the plans as are a new floor and better integration of our new heat pump heating and air conditioning system.