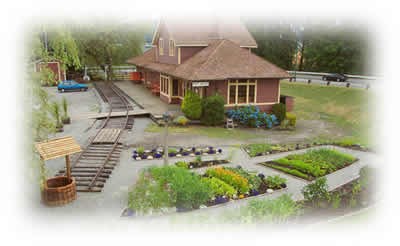 Celebrate Port Moody's Heritage! Visit local Port Moody Merchants and pick up a map of the Heritage Inventory sites in Moody Centre. Take a self guided tour at your leisure.
Sunday, February 25, 1:00pm – Meet at the Queens Street Plaza cost: by donation (recommended $2.00 )
Join Port Moody Station Museum Curator, Jim Millar, for a guided walking tour of Port Moody's old town centre. Learn about the buildings past and present along Clarke Street, the moving of the train station and Port Moody's pioneers and eccentrics.