We'll be posting a few images of events at the Museum and involving the Port Moody Heritage Society from time to time.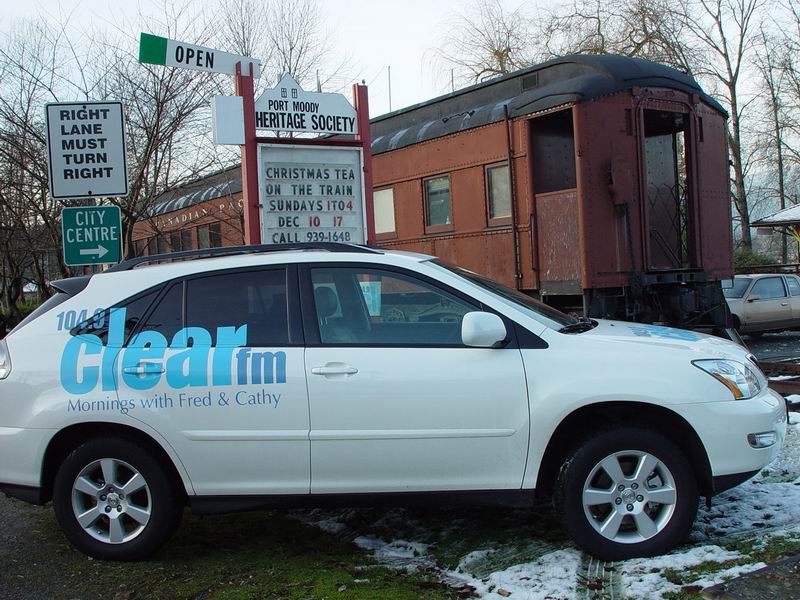 "104.9 clearfm" visited us for one of our Christmas Teas last year (2006) on the Venosta – seen in the background.
The Christmas Teas have become an annual Holiday Tradition here at the museum and are looked forward to by many. We are glad to have people like "104.9clearfm" drop by the museum for our events to help publicize them and join in on the fun.