Excerpt* from the: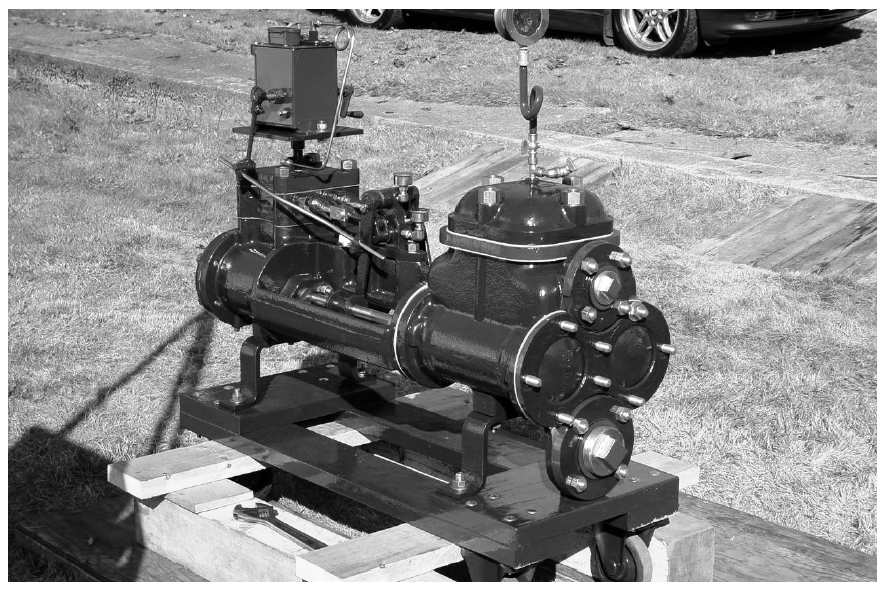 Remember this? Our old rusted steam pump from the back of the building.
Friend of the Museum Fin Eby took the pump and restored it to its
original luster. Good job Fin!
__________
*Excerpt taken from the Station Telegram newsletter for the Port Moody Station Museum.
Winter 2006 Issue. Available at the museum.