Excerpt* from the: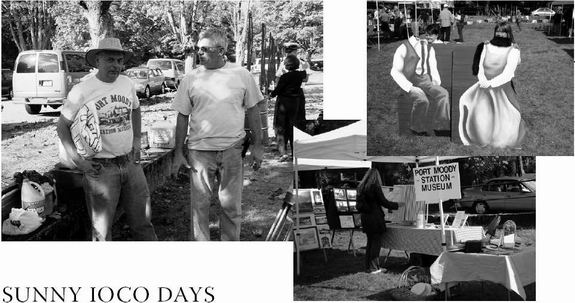 The weather was a definite improvement over last year! Hundreds of
people attended Ioco Days, held at the lawn bowling green in Ioco. The
Port Moody Station Museum had a tent and display items as did other
community museums. Crafts and baked goods were there to be bought.
Music and entertainment were non stop for the day. Our Museum manned
the barbecue area and raised over $700.00 for the Museum. A big thank
you to volunteer Dave Maxwell for his endless work in making this day a
huge success!
__________
*Excerpt taken from the Station
Telegram newsletter for the Port Moody Station Museum.
Winter 2006 Issue. Available at the museum.